Mary-Catherine Weathers
Lead of The Weathers Team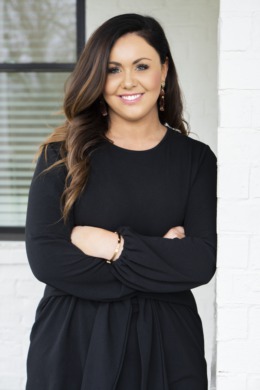 My name is Mary-Catherine Weathers, and I lead a top real estate team in Chattanooga, TN. We are proud to be ranked in the Top 25 among all Realtors in Chattanooga for units sold thus far in 2021 and voted a Best of the Best Residential Real Estate Agent by the Chattanooga Times Free Press in 2020 and 2021. We are a 2020 recipient of the Berkshire Hathaway HomeServices Chairmans Gold Circle award, ranking us in the Top 2% among all Berkshire Hathaway HomeServices agents worldwide.
I love helping my clients find their perfect piece of Chattanooga whether they are buying, selling, or investing in our growing city. Buying or selling a home is a monumental milestone in a person's life, therefore feeling secure in their investment and satisfied with their experience is of the utmost importance to me.
With clients, I enjoy sitting down and listening to the needs and wants of the buyer, and the demands and desires of the seller. I understand that this process can be an emotional leap, and I am honored to share this experience with them. As the team leader, I take pleasure in mentoring the newer members of the team, and helping them acclimate to the critical business of buying or selling a home. The Weathers Team is a family, and we take a village approach. Your happiness directly translates to our success.
I currently reside in North Chattanooga with my two Cavalier King Charles Spaniels, Sophie and Charlie. In my spare time, I enjoy taking my dogs on walks downtown, kayaking on the river, going out to dinner with friends, or drinking a glass of wine on a patio. I am a graduate of Girls Preparatory School and the University of Tennessee at Chattanooga with a Bachelor's Degree in Marketing. I am an active member of The Junior League of Chattanooga and a member of the Chattanooga Women's Leadership Institute.
My own experience as a homebuyer and seller, and previous experience as a property manager, can give new insight, that will prove vital in the decision-making process. I am excited to assist you with your move in the Greater Chattanooga and North Georgia area!